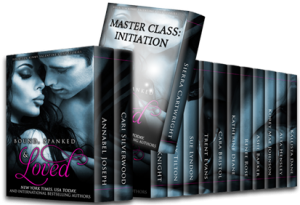 Bound, Spanked and Loved:
Fourteen Kinky Valentine's Day Stories
read more…
ONLY UNTIL Feb. 15th
: Preorder release,
99 CENT box set
&
enter to win 1 of 4 Kindle Prize Gift Packs
(includes Kindle Fire 7'', Color Him Mine coloring book, coloring pencils, and Ghirardelli chocolates)
You MUST visit Rafflecopter to complete your entry →rafflecopter.com/rafl/display/9ce099681/
–
One Night in Vegas
COME JOIN our group on Facebook, ONE NIGHT IN VEGAS – and get all the pre-order information and latest updates about the book, written by 5 bestselling authors: Sierra Cartwright, Angel Payne, Red Phoenix, Mari Carr, Victoria Blue, and Jenna Jacob.
"What if… you only had one night to make your fantasies come true? Sinful possibilities await… in the ONE NIGHT series."
Best Selling…
BONDS Series:
"crave", "claim", and "command" are three books in the bonds series.
Four men. One powerful bond.
Rich, powerful, eccentric, Julien Bonds knows what each of his friends needs, and he's determined to see they get it.
Rules are for others to obey…
MASTERED Series:
Sierra talks about the Mastered Series: