Who's watching you? The agents of Hawkeye Security provide protection for the world's most valuable people and things. The higher the stakes, the more likely it is that Hawkeye will be the firm of choice … and for the men of Hawkeye, the line of duty between bodyguard and client isn't meant to be crossed…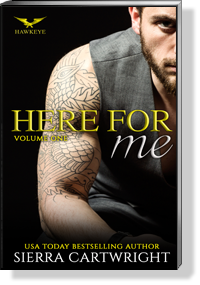 VOLUME ONE (Hawkeye)
BOXED SET
Come to Me
Wolf Stone is their commander, and three hearts are on the line. Things are going to get…complicated.
Trust In Me
Trace Romero is part savior and absolute sin. Together they ignite unexpected and beautiful chaos.
Sierra's Store Amazon Amazon Print Barnes & Noble Kobo Apple Books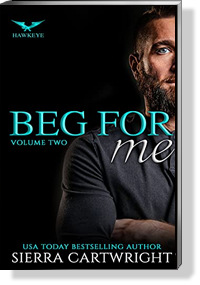 VOLUME TWO (Hawkeye)
BOXED SET
Meant For Me
Highly trained agent Mira Araceli can hold her own in the toughest situations, but not against her secret crush…
Hold On To Me
He was supposed to protect her, not fall in love. Former Hawkeye operative Jacob Carter is no longer for sale…
Sierra's Store Amazon Amazon Paperback Apple Books Barnes&Noble Kobo Google Books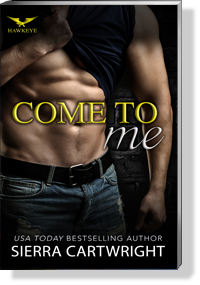 When Nate Davidson learns there's a bounty on Wolf Stone's head, he shoves aside the hurt and bitterness of the past and volunteers to serve on his protective detail. Trouble is, their well-respected commander doesn't want any help.
Sierra's Store Amazon US Amazon UK Barnes & Noble Kobo Apple Books Google Books
Also as audio books…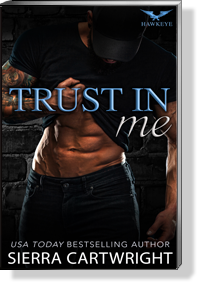 Hawkeye operative Trace Romero lives on the edge, taking risks and thriving on danger. When his boss's little sister's house is broken into, he's tasked with keeping her—and her secrets—safe.
Trace's arrival turns Aimee…
Sierra's Store Amazon US Amazon UK Barnes & Noble Kobo Apple Books Google Books
Also as audio books…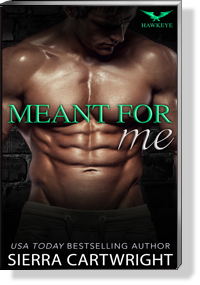 Highly trained agent Mira Araceli can hold her own in the toughest situations, but not against her secret crush, Torin Carter. She'd fallen for her Hawkeye instructor years before. With his dark Irish good looks, unshakable integrity…
Sierra's Store Amazon US Amazon UK Barnes & Noble Kobo Apple Books Google Books
Also as audio books…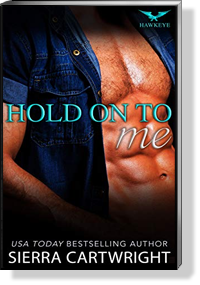 He was supposed to protect her, not fall in love.
Former Hawkeye operative Jacob Carter is no longer for sale…until he sees Elissa Conroy. He's so captivated by her vulnerability that he can't refuse one last mission. Determined to keep the fiery Irish woman safe from a madman's quest for revenge, he'll do whatever it takes…
Sierra's Store Amazon Barnes & Noble Kobo Apple Books Google Books
Also as audio books…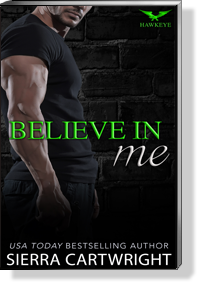 HAWKEYE Book 5
A brand new EXPANDED version of Believe in Me previously published in 1001 Dark Nights Short Story Anthology