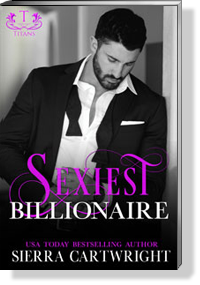 Copyright @ 2018 Sierra Cartwright
Editing by Jennifer Barker
Proofing by Bev Albin
Layout Design by Riane Holt
Cover Design by Scott Carpenter
Photographer: Wander Aguiar
Cover Model: Kerry Smart
Photo provided by: ©Wander Book Club
Promotion by Once Upon An Alpha, Shannon Hunt
Copyright June 2018 by Sierra Cartwright
First E-book Publication: June 2018
All rights reserved. Except for use in a review, no part of this publication may be reproduced, distributed, or transmitted in any form, or by any means, electronic or mechanical, including photocopying, recording, or by any information storage and retrieval system, without prior written permission of the author.
This is a work of fiction. Names, characters, places, brands, media, and incidents are either the products of the author's imagination or are used fictitiously, and any resemblance to any actual persons, living or dead, is entirely coincidental.
The author acknowledges the trademarked status and trademark owners of various products referenced in this work of fiction. The publication/use of these trademarks is not authorized, associated with, or sponsored by the trademark owners.
Adult Reading Material
Disclaimer: This work of fiction is for mature (18+) audiences only and contains
strong sexual content and situations.
It is a standalone with my guarantee of satisfying, happily ever after.
All rights reserved.