t had to be her. He won't be satisfied until he claims her. Kennedy Aldrich has perfected the art of dodging any romantic entanglement that will lead to marriage. That is until he sees Mackenzie Farrell at a BDSM gathering.
When they meet, he's entranced by her intelligence and submission, not to mention her stunning good looks. For the first time, he has met a woman who captivates his interest on every level, someone he wants to share his life with.
Mackenzie is overwhelmed by Kennedy's attentions. A failed marriage taught her to distrust men, and she's vowed never to walk down the aisle again.
It takes all her resolve to resist the devilishly handsome Dominant. After all, the whole world knows of his legendary reputation with women. Every feminine instinct warns that this man will demand more than she can offer.
But she hasn't counted on Kennedy's determination to claim her and prove that love is worth any risk.
Sierra's Store Amazon Barnes & Noble Apple Books Kobo
Sneak Peek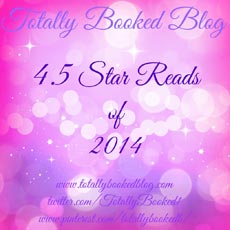 Mackenzie's breath scorched her lungs. It had been over two years since she'd been the focus of Kennedy Aldrich's attention. Time hadn't diminished the impact, though. In fact, she felt it as a tingling sensation that lit up her body with a thousand tiny pinpricks.
He looked at her as if she were the only woman in the room.
She told herself that meant nothing. The man's reputation was legendary. Ever since he'd been named as the country's most eligible bachelor, the tabloids had splashed picture after picture of him on magazine covers. Rumors about his love life ignited fires on the Internet, and he was said to be with a new starlet every other month.
She settled for saying, "I appreciate what you did that night." Seeing Brian with a new woman before their divorce was even final had shocked her. That Kennedy had seen that and stepped in had earned her gratitude. She'd been able to greet Brian with confidence. When he'd introduced the woman he was with as his new fiancée, she'd merely smiled and wished them well.
"It was selfish," Kennedy said, bringing Mackenzie back to the present. "That blue dress flowed over your body. I wanted you in my arms. And I would have taken any excuse at that time. You're an excellent dancer."
"You lead well," she replied. "Not just on the dance floor." A tingle of awareness slithered up her spine, part warning, part anticipation, as he'd no doubt intended. Back then, she hadn't realized he was a Dom. The newfound knowledge made her nervous. Just for a moment, she fantasized about what it would have been like that evening, if she'd known.
"I'm wondering, too," he said.
"About?"
"What might have been different had I realized you were submissive."
REVIEWS
"I would definitely recommend this series to lovers of BDSM and I'm looking forward to her new book in the series as I love her 'scenes' in this book . They are some of the most unique ones I have read so far and different from what I read before."