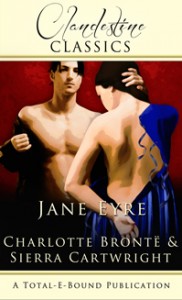 THE SECRET IS OUT!

The very first book of a brand-new genre:
The Classics Revisited: Historical & BDSM
One of the world's best loved books, Jane Eyre, is retold with scorching passion. Mystery, betrayal, scandal, and a love that transcends time!
Read more…
Get this book NOW!
The Clandestine Classic, Kindle version, is on sale at amazon.com!